Regular price
Sale price
€14,00
Unit price
per
Sale
Sold out
DETAILS
Princess Jasman is the IT Girl in the princess Collection. They are very glam and full without heaviness. With their irresistible style they create a perfect look for every eye.
---
HOW TO APPLY
Step 1: Apply a light layer of your preferred mascara on your natural lashes and allow it to dry.
Step 2: Carefully lift the lash band away from the tray, avoiding pulling on the lash hairs themselves.
Step 3: Apply a thin coat of lash adhesive onto the lash band and let it dry for 30 seconds or until it becomes tacky.
Step 4: Once the adhesive is tacky, position the lash towards the outer corner of your eye and allow it to settle, creating an accentuated look.
Step 5: Finish by using a lash curler to blend your natural lashes with the half lash.
---
FEATURES
100 % Mink Lashes
Reusable up to 30x
Handmade
Leightweight
Mega Volume
Plump
View full details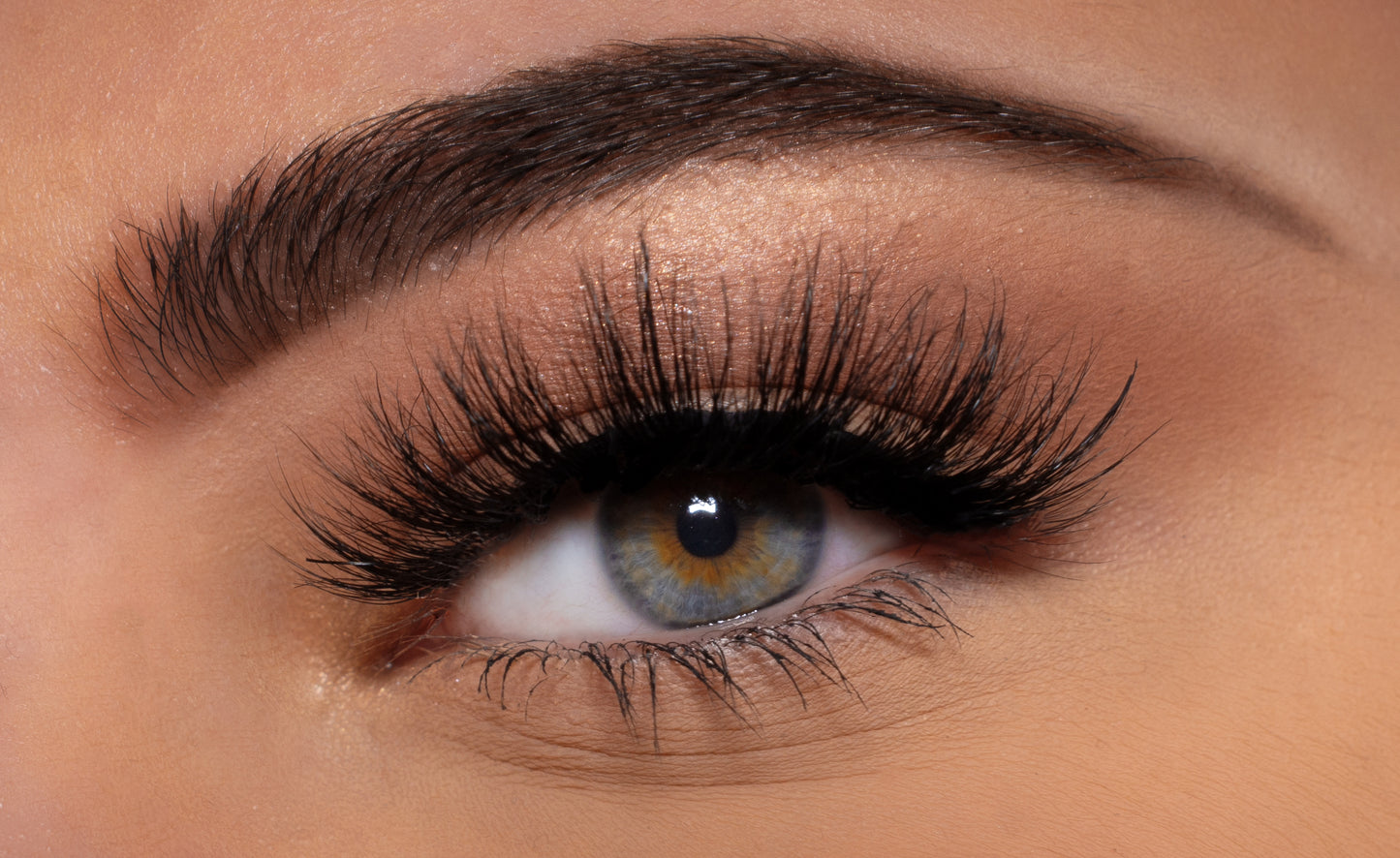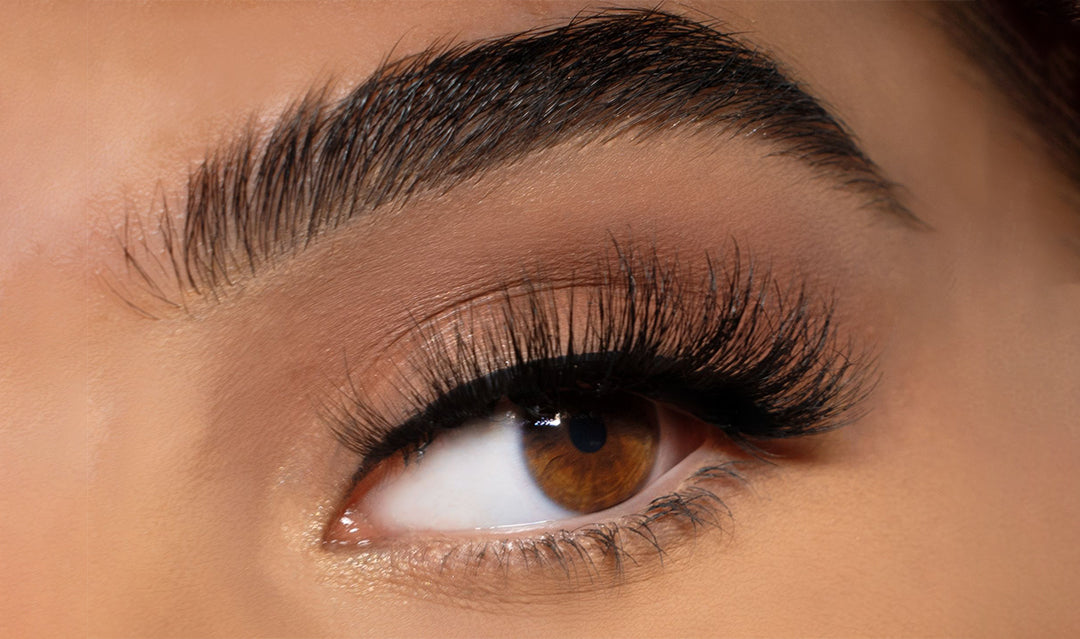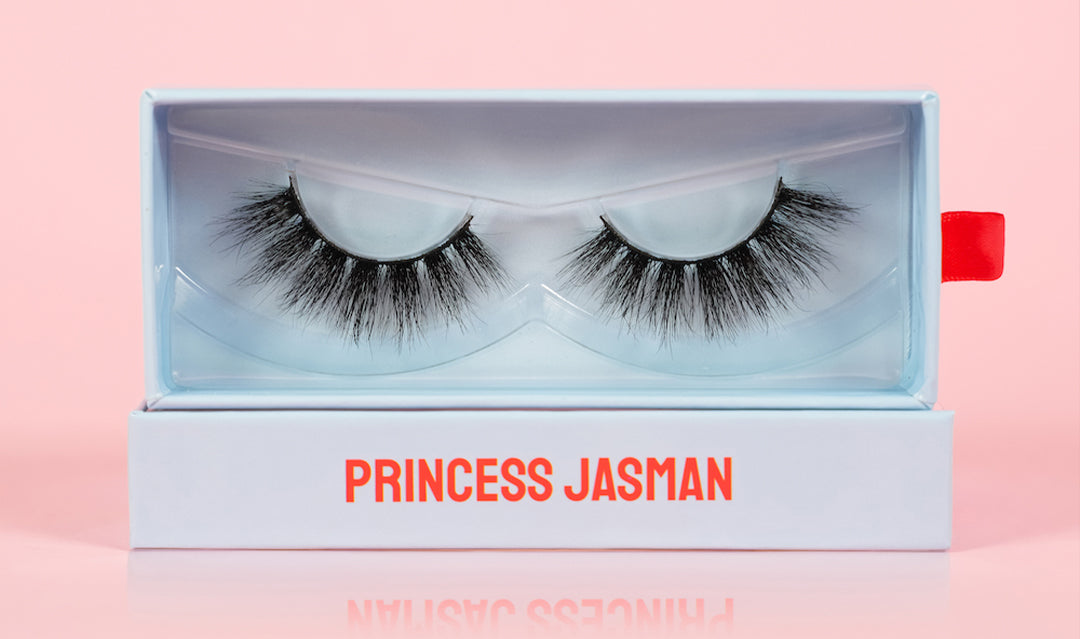 Impressive Lashes, Excellent Service!

They offer a wide range of styles that cater to different preferences. The lashes are of excellent quality, and they feel comfortable and lightweight when worn. I always feel glamorous and confident with lashes from Juicy Shop

Great Experience!

Their website is user-friendly, and I can easily find the perfect pair of lashes. The customer service is fantastic, and they promptly address any inquiries or concerns. The lashes themselves are beautiful and add a touch of elegance to my makeup looks.

Beautiful Lashes, Friendly Staff!

Their collection features a variety of styles, from natural to dramatic, allowing me to experiment with different looks. The lashes are easy to apply, and they stay in place all day long. I highly recommend Juicy Shop for lash enthusiasts

Juicy Shop has truly elevated my lash game

Their lashes are undeniably stunning and instantly enhance my eyes. I appreciate the attention to detail in their designs, and the lashes blend seamlessly with my natural lashes. If you're in search of high-quality lashes that make a statement, Juicy Shop is the place to go.

The Shop stands out for its exceptional quality.

The lashes are meticulously crafted, giving them a luxurious feel. They are durable and can be reused multiple times without losing their shape. Juicy Shop has definitely earned my trust as a reliable source for beautiful lashes.

Your products are amazing!

I have been using your products for all of this time and I simply love them. Keep up the good work.

Leicht und natürlich aussehende Wimpern. Einfach anzubringen und angenehm zu tragen. Ich liebs einfach ! 

Tolle Qualität und wiederverwendbar. Verleiht meinen Wimpern sofortigen Schwung und Volumen. Ich bin mit dem Bundle Queen ein halbes Jahr ausgekommen. Also definitiv den Kauf wert.

These juicy lashes are lightweight and comfortable, giving my lashes a dramatic boost! 

Affordable and reusable, grapeful lashes add instant glamour to any look. So in love ! 

Natural-looking and easy to apply, Pocahoetas lashes are perfect for everyday wear. 

Die falschen Wimpern sind so bequem, dass ich vergesse, dass ich sie trage. Perfekt für den ganzen Tag.

Ich habe meiner besten Freundin ein Juicy Bundle geschenkt. Sie bedankt sich jeden Tag bei mir. Für alle Makeup Junkies ein burner. 

Ich bin MUA und benutze nur noch juicy lashes, weil sie den ganzen Tag halten ohne zu verrutschen. Meine Kundinnen sind mega zufrieden, daher 100% empfehlenswert. 

Impressed by the quality and longevity of these fake lashes, they exceeded my expectations. Im sticking to juicy lashes forever ! 

No irritation or discomfort with juicy lashes, even after ten times wear. Juicy lashes are my favourite. 

Einfach anzubringen, selbst für Anfänger.

Die Verpackung ist schön und praktisch. Hilft dabei, die falschen Wimpern in bestem Zustand zu halten.

The band on these fake lashes is thin and flexible, creating a seamless blend. For me as an MUA I highly recommend juicy lashes! My clients are also in love lol.

Ich hatte nie zuvor falsche Wimpern ausprobiert, aber diese haben mich überzeugt. Ich bin süchtig haha!

Received numerous compliments on my lashes thanks to berrycute lashes.  

The packaging of these juicy lashes is sleek !!! In love with the SLAY Bundle ! 

Super einfache Entfernung ohne meine echten Wimpern zu beschädigen. Tolles Lashes!

Ich trage sie bei besonderen Anlässen und sie verleihen meinem Makeup den perfekten Touch. Nur noch JUICY BEAUTY

JUICY LASHES  are a game-changer! They look so natural, people can't tell they're not real.

Obsessed with the fullness and length they provide.

Worth every penny! These  lashes give me the most stunning and glamorous look.

Ich habe viele andere Marken ausprobiert, aber die Juicy Wimpern sind meine Favoriten.

FinallyI  found fake lashes that don't feel heavy or uncomfortable. They're unbelievably lightweight!

Meine Freunde dachten, dass es meine echten Wimpern sind. So natürlich sehen sie aus!

Die juicy Wimpern lassen meine Augen größer und wacher wirken. Ich bin begeistert!

I love how these lashes add volume without looking over-the-top. Perfect for everyday wear.

Ich trage sie regelmäßig und sie sind immer noch in Top-Zustand. Großartige Haltbarkeit!

I've tried many fake lashes, but these authentic ones are the best. They stay in place all day long.

Incredibly soft and lightweight mink lashes! 

Die juicy Wimpern sind genau wie beschrieben. Ich bin mit meinem Kauf sehr zufrieden.

Juicy lashes have a flexible band that easily conforms to my eye shape. No more poking or lifting!

Ich bekomme so viele Komplimente für meine Wimpern. Berrycute ist top! 


Gorgeous fluttery effect, worth every penny!

These mink lashes are pure luxury, stunning!

Amazing quality, perfect for special occasions.

The most natural-looking mink lashes I've tried.

No irritation, comfortable to wear all day long.

Absolutely beautiful, will repurchase MORE for sure!